Data & Insights for Treasury Leaders
Defensible data to navigate a complex, changing marketplace
Request More Information
Your Go-To Awareness & Decision-Making Toolkit
Treasury Insights is a subscription service with access to over a decade of primary market research and unmatched expert analysis.
This library of information is fed by our 15+ recurring industry surveys, which cover the full spectrum of critical areas of treasury perceptions, changing practices, and plans to spend—high-quality industry research to help you validate your insights and make decisions with confidence.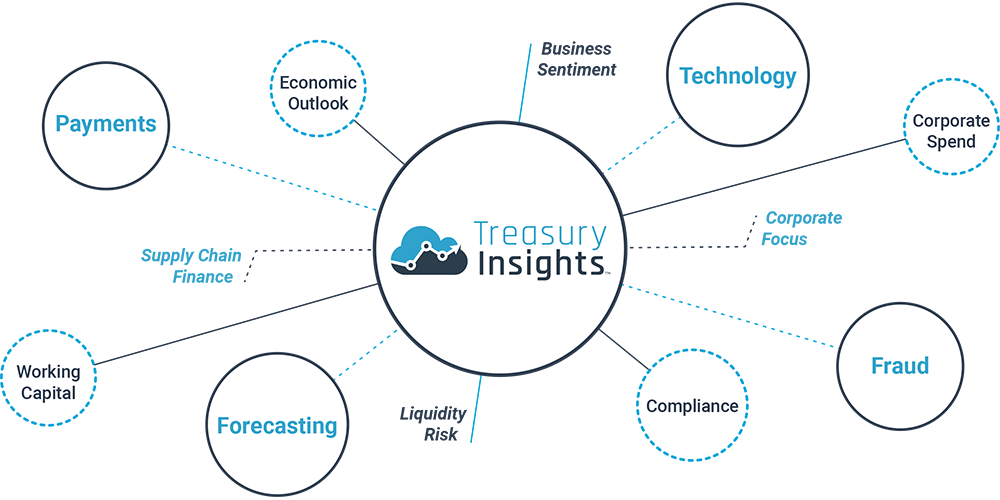 We Serve Providers of Every Type
Whether you're in banking, fintech, or investment, Strategic Treasurer's Treasury Insights can support your research needs.
Discover how you can leverage Treasury Insights
Fill out the form below to let us know what you'd like to learn.  A member of our team will connect with you to discuss how we can help.

Go-to-Market Advising
Product Design & Roadmapping
Messaging Optimization
Investment Validation

Sales Optimization & Training
Marketing Team Support
Content Amplification
SME Speaker Bureau

Treasury Insights (Data Portal)
Tailored Market Research
Survey Program Sponsorship
Client Benchmark Reporting

Expert Content Creation
Platform Access & Distribution
Targeted Demand Generation
Custom Campaign Programming